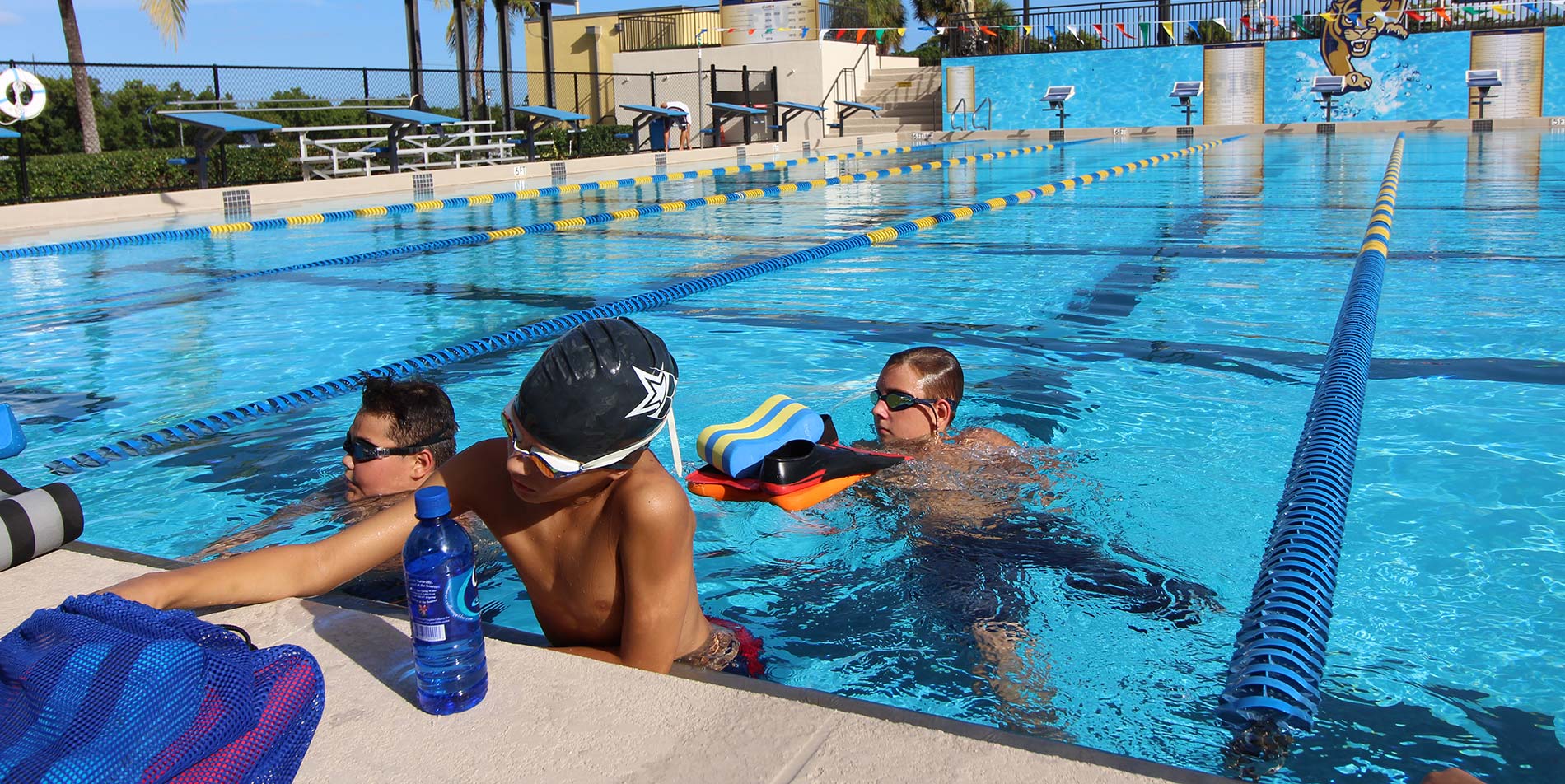 DOES MY CHILD HAVE TO ATTEND EVERY PRACTICE?
While we do not have a strict practice attendance requirement, we encourage athletes to attend as many practices as possible.
WHEN SHOULD I ARRIVE FOR PRACTICE?
Swimmers should arrive 15 minutes early to have time to change, ready their equipment, and speak to coaches. Remember, scheduled starting times are when swimmers will jump in to begin the work out. If swimmers arrive late, have them ready as soon as possible and send them to their coach.
WHAT SHOULD MY SWIMMER BRING TO PRACTICE?
Swimmers should have appropriately fitting swimsuits, goggles, swim caps, a water bottle, and closed-toed athletic shoes for dryland. Additional training equipment is group specific and can be found here.
WHAT IF I HAVE TO LEAVE EARLY?
If you must leave early, please inform your coach before practice.
ARE PARENTS ALLOWED ON DECK DURING PRACTICE?
Parents and siblings are not allowed directly on the pool deck during practice. Parents are welcome to observe their swimmers from designated viewing areas. Parent interaction during practice can be distracting to the coaching staff, your swimmer, and other swimmers.
WHEN CAN I SPEAK TO MY CHILD'S COACH?
Quick questions and concerns can be posed before or after practice. For more in-depth inquiries, the best way to reach our coaching staff is by sending them an email.
CAN I MAKE UP A MISSED PRACTICE?
Team Bravo does not offer make-up practices. If you miss a practice for any reason, all you can do is to bring your swimmer to their next regularly scheduled practice.
WEATHER POLICY
ⓘ Please do not call the pool office to see if the pool is open. If it is only raining — all groups will train at their normal times.
ⓘ If there is thunder and lightning in the area –most pools have a "Thor guard" lightning detection system. When the alarm goes off, we must exit the pool and get off the pool deck as soon as possible. Bravo coaches will handle this occurrence as follows.
If the alarm goes off while there is more than 45 minutes of practice left, we will take the team inside the building, until we can safely re-enter the pool, or practice is called off. While waiting for pool access, swimmers will participate in dry-land exercises in a safe area of the campus.
If the alarm goes off while we are in the pool and there is only 45 minutes of practice or less left, swimmers will be dismissed from practice. In this case, a Bravo Coach will remain with the swimmers until they are picked up by their parents/guardians.
When the storms are being caused by a large system and weather looks to be the same over a longer time, we will cancel practices in a reasonable fashion.
Tropical Weather – When a tropical storm is approaching, we will become subject to all school policies regarding school closures.