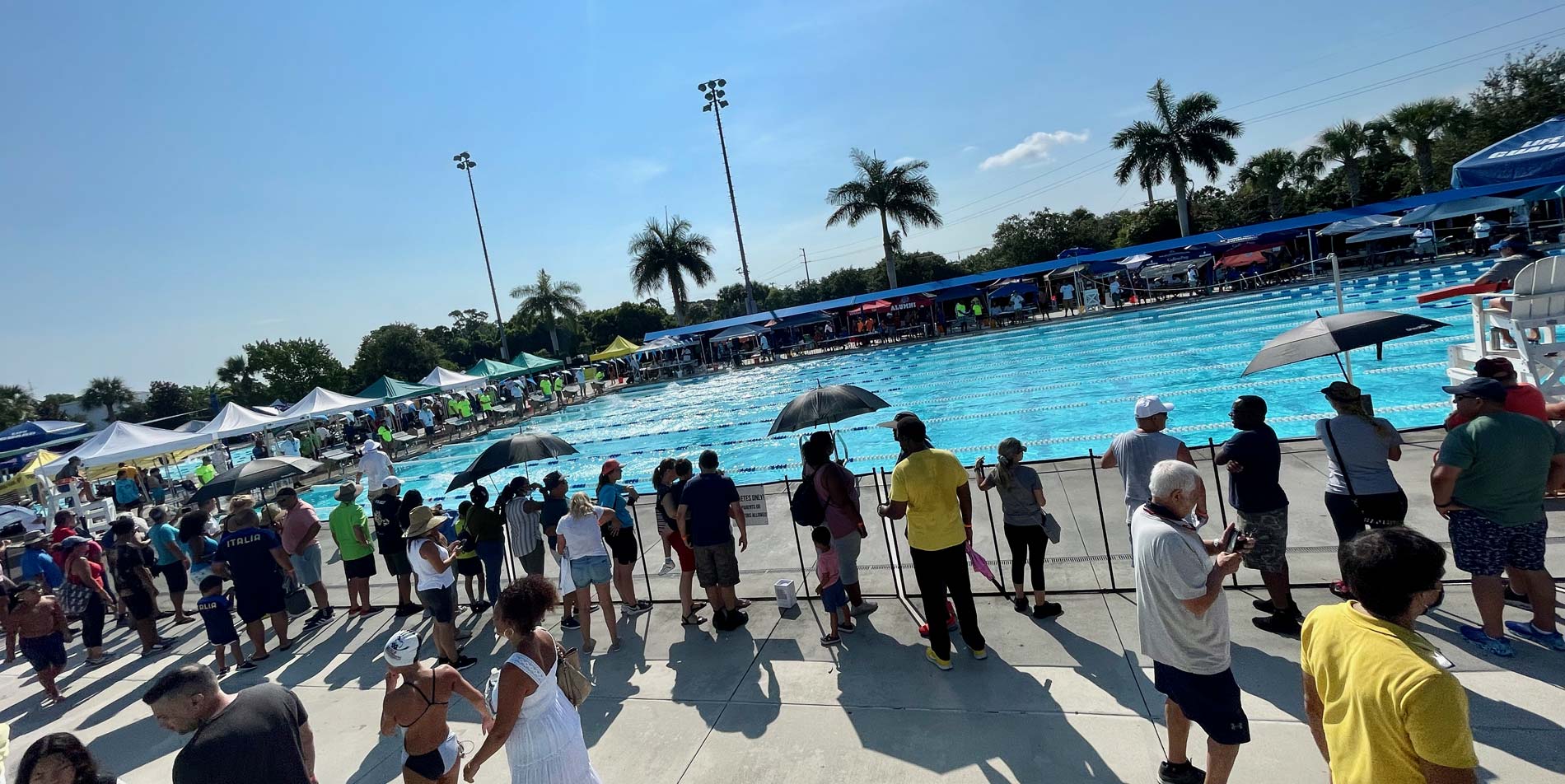 WHERE WILL SWIM MEETS BE HELD?
Swim meets will be held mostly in South Florida. We will have up to three traveling meets per each season.
HOW MANY MEETS WILL THERE BE PER SEASON?
Swimmers will be able to attend roughly one swim meet per month.
Swim Meets
Bravo swimmers will compete in USA sanctioned meets. We hopefully will compete in one meet per month. Coaches will decide on all entries for meets. So that we develop well-rounded swimmers, swimmers will not only swim their strongest events at every meet.
For meet registration: ALL Team Bravo swimmers will be assumed to be participating. After swim meets are announced, parents will have a seven-day window to respond if their swimmer will not be able to attend. If parents do not respond, their swimmers will be entered in the meet. If swimmers do not show up for a swim meet and did not let the coaching staff know in the seven-day time span, no meet fees will be refunded.
Meet fees vary by meet and will be detailed with each meet announcement.
In addition, Team BRAVO will have surcharges to help us to offset some meet expenses, credit card fees, coaches' expenses, and at times – hotel fees. The invoices for the swim meet charges will be sent and need to be paid in full before the meet.
The BRAVO swim meet surcharges are:
BRAVO JR $15 per day
Team BRAVO $20 per day
There will also be several meets that require specific qualifications. Our focus will be getting as many swimmers Junior Olympic, Senior Champ, and N cuts as possible.
All swimmers will have a "Championship Meet" of which they will rest for during the preceding weeks – in practice and at home. Swimmers will shave for this meet to reduce drag and depending on age – will wear technical suits.
Bravo at the Meets.
All swimmers should arrive at least fifteen minutes before the warm-up starts. If warm-up begins at 7:00, everyone must be at the location at 6:45. Please do some research if the
location is in an unfamiliar area and plan your travel time accordingly.
Ten minutes before warm-up, the kids will start stretching under the coach's supervision.
The parents will use this time to set up the tent and chairs (For certain bigger meets,
this should be done the day before.)
Exactly when warm-up starts, the athletes should be entering the water one at a time.
We require two volunteer parents at every meet. These should be two experienced
individuals, or individuals that have been briefed before the meet begins.
We want swimmers to have a constructive relationship with their coaches and team
members. We ask all non-volunteer parents not to interfere in the process and stay in
the designated viewing area.
All athletes should have their team apparel (bathing suits, shirts, caps).
After each of their events, swimmers should come to the coach for feedback on their
performance, and then (if possible) do a 200-yard cool down.
Plenty of water and healthy snacks are encouraged. Please do not pack any glass bottles or containers.
Swim meets can be an incredibly stressful experience for young athletes. Leave the critical feedback to the coaches, and do not make negative comments on the kids' performances. All mistakes will be later addressed in team practices.