An Elite Summer Camp Experience
A complete 4-stroke swim camp for athletes ages 9-16
[If you are younger than 9 please contact
(305) 389-9696
[If you are younger than 9 please contact 305-389-9696]
3000 NE 151st St, North Miami, FL 33181
info@bravoswimming.com
(305) 389-9696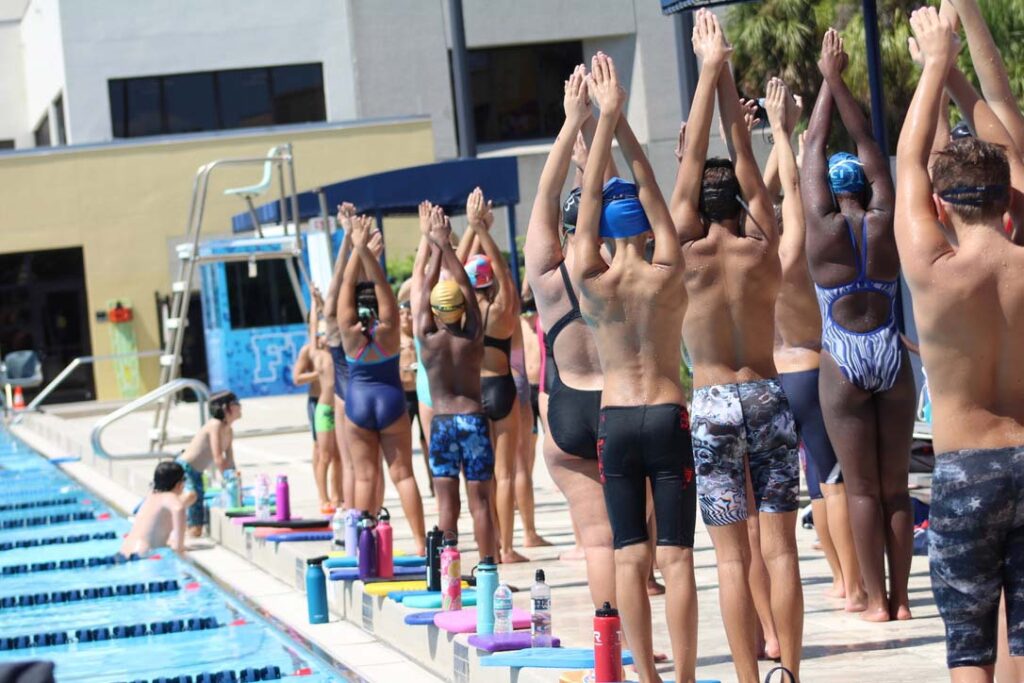 EMPOWERING ATHLETE DEVELOPMENT IN AND OUT OF THE WATER
Throughout the summer camp, our professional coaches will offer first-hand training on competition strategy, performance & technique on all four strokes. Other camp key benefits include mental preparation, nutrition, goal setting, working as a team and having fun.
Adding to the excitement, campers will have the opportunity to have fun with their teammates, meet new friends and learn from the very best in our sport.
SPECIAL OLYMPIC APPERANCE
Campers will also be privileged to the unique Olympic approach that helped our special Olympian guests reach the pinnacle of the sport. Participants will receive one-on-one interactions with the coaches and Olympians throughout the summer, offering a next level of inspiration and motivation not found in your run of the mill swim camp.